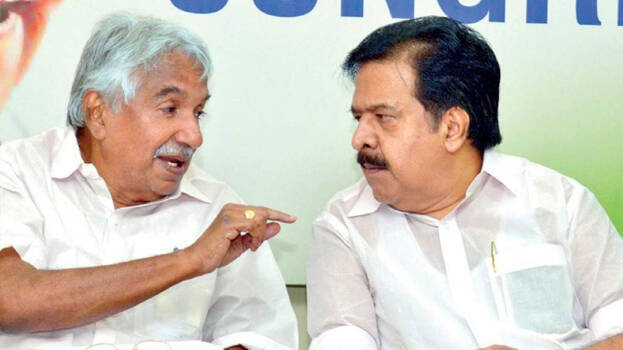 THIRUVANANTHAPURAM: Former chief minister Oommen Chandy has made it clear that he will be contesting the next assembly elections. I received more recognition from the party than deserved. The love given by the people is more than I deserve. Ramesh Chennithala is doing a good job as an opposition leader. I was criticised while serving as the opposition leader. That opinion came because everyone is comparing themselves to the Left Front. We cannot do what they are doing. If we do what they are doing, then we won't be able to go to the constituency. Criticisms are showered because of those limitations, he said.
For the Congress, the chief minister is decided from Delhi. There is no doubt that Chennithala deserves to be the chief minister. However, the central leadership will decide about it. Things are muddled in the Congress on who will be the chief ministerial candidate with Oommen Chandy saying the high command will decide the chief minister after confirming his candidature. KPCC chief Mullappally Ramachandran is also likely to contest.
With this, the question of who is the chief ministerial candidate will naturally arise. However, leaders said it is important to win the election and such matters will be decided by the high command. Senior leader A K Antony has informed state leaders not to make any public reactions related to the chief ministerial candidate as there are eight months for the polls. The party will focus on winning as many seats as possible. At the same time, more candidates are likely to come up for the winning seats. Such an opinion may also arise in groups. Anyway, leaders hint that this time candidates will be chosen ensuring representation of youths along with senior leaders.