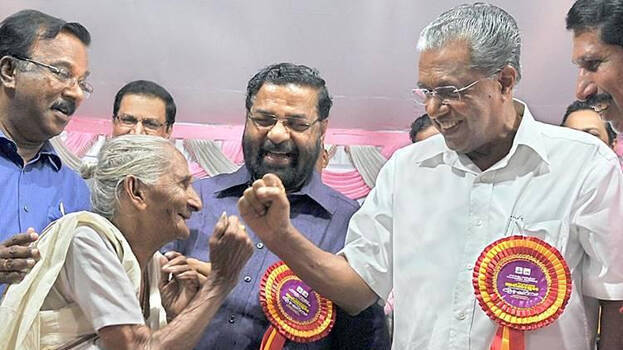 PATHANAMTHITTA: The state government released an order increasing welfare pensions to Rs 1400. There is an increase of Rs 100 in the welfare pension of Rs 1300 as part of government's 100-day action plan. In a Facebook post, Chief Minister Pinarayi Vijayan said the welfare pensions will now be given every month. When the LDF came to power, the welfare pension was Rs 600. Nearly 60 lakh people are getting the pension every month.
Complete text of CM's FB post
One of the most important of the promises to implement 100 projects in 100 days is the increase in social security and welfare pensions. The promise given on the previous day of Onam is being fulfilled. The order increasing welfare pension to Rs 1400 has been released. A decision has been taken to distribute it monthly.
When the LDF came to power the welfare pension was Rs 600. Now it is Rs 1400. Rs 1400 will be given to 60 lakh people monthly. The government is executing all its promises without any lapse.
The government is committed to follow all its promises even in the midst of crisis.