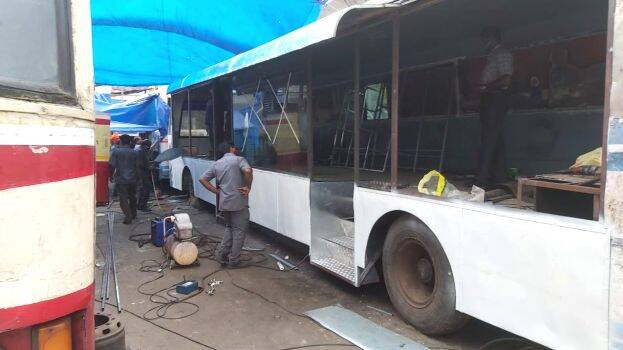 THIRUVANANTHAPURAM: A decision has been taken to rent out KSRTC 'bus shops' to private companies. The KSRTC will be converting the buses that are ready to be scrapped to shops

It was Milma that has taken the first bus and that will start functioning soon at the East Fort. The reshaping of six buses are going on for units like Matsyafed, and Kumbasree. As the private parties also expressed their interest, the KSRTC decided to call tenders.
The plan is to build 150 bus shops in 92 depots and auction them. The rental agreement will be for five years.

The minimum rent will be Rs 20,000 per month. The KSRTC itself will convert the buses to shops before renting them out.
The deposit will be Rs 2 lakh. The KSRTC will earn Rs 30 lakh by renting out 150 buses. And, it will get Rs 3 crore from deposits.
If buses are sold as scrap, the KSRTC will get just Rs 1.5 lakh per bus. But if the same is rented out, the earnings will be Rs 12 lakh. It can be used even after Five years.