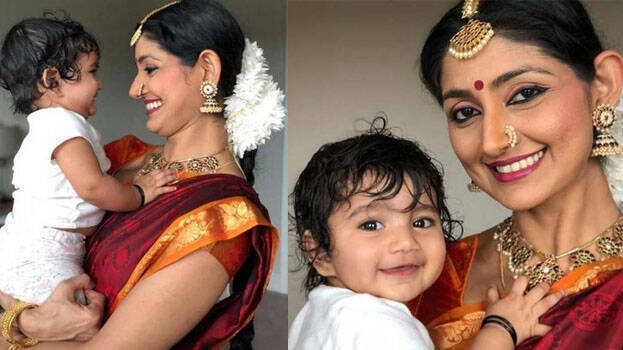 Divya Unni has won the hearts of Malayalees as a dancer and an actress. Two pictures which the actress shared in Instagram with a heart-touching note have gone viral in the social media. She shared the cute photos of her with her younger daughter Aishwarya.
Aishwarya is seen staring at her mother dressed in Bharatanatyam costume. The baby's cute look has won the hearts of the fans. 'Shoot behind the curtain turned so much better. Sheer bliss watching her curious little eyes trying to make sense of all what's happening around her. True that each day of our lives we keep investing in the memory bank of our children. Here is to making more memories together," she wrote.
The photos were clicked by the actress' husband Arun.