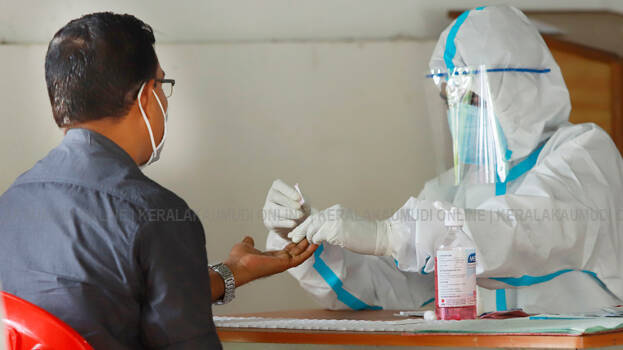 THIRUVANANTHAPURAM: A report of state health ministry states that Covid-19 testings should be increased in the state. The report also reiterates that tests should be increased in the districts of Malappuram, Kasargod, Thiruvananthapuram and Ernakulam.
.
The report also opines that Covid-19 death rates are higher in Kannur, Thiruvananthapuram and Kozhikode. The death rate in these districts during the month of August is higher than the state's average. In Kannur, the death rate is 0.86 and in Thiruvananthapuram it is 0.71. Meanwhile, the overall death rate in Kerala is 0.40.
Whereas the interval after which cases double in Kerala has increased to 27.9 days. The test positivity rate has also come down in districts. Malapuram which stood first in terms of test positivity rates has witnessed a decline from 17.2 to 10.2. In the first week of September itself, 53 deaths and 12,456 positive cases were reported in the state.