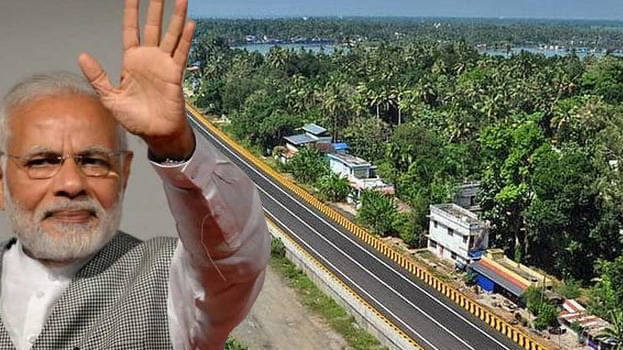 Union Minister of State Alphons Kannanthanam has said that Kollam bypass project conceptualised in 1972 had remained locked in box for decades. He explains its birth and credits Prime Minister Narendra Modi with initiatives taken to materialise it.

FB post:

"For Kerala, January 15, 2019 is a good day. The Kollam bypass project that was conceived 47 years ago is becoming a reality today.
Prime Minister Narendra Modi will inaugurate the long-cherished dream of Kollam and Kerala. The fact that earlier consecutive governments at the Centre and State could not materialise the project is a shocking surprise.
The project completed with the contribution of Rs 176 crore each from the Centre and State was started in May, 2015. The 13.141 km bypass was built at a cost of Rs 352 crore.
The project that remained locked in box was taken out and dusted only after the NDA government under Prime Minister Narendra came to power at the Centre.

Except for small-distance road constructions in 1993 and 1999, nothing substantial happened in the name of Kollam bypass.
The road that extends from Mevaram to Kavanad, will facilitate hassle-free long distance travelling, sans traffic snarls."