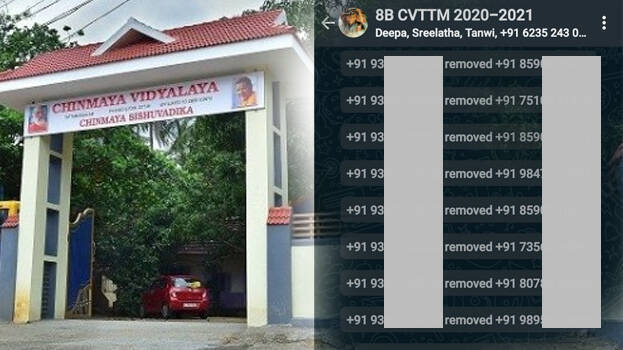 PALAKKAD: About 200 students were expelled from online classes in Palakkad Thattamangalam school for not paying a special fee. The parents of these children who are reeling under the crisis created by Covid-19 had paid the tuition fee, but they hadn't paid the special fee which was asked to be paid on short notice. The management even without paying heed to the parents' request to ease the special fee, expelled 200 students.
Even though parents informed the school management that they will pay the fee once school is opened as part of unlocking 4 guidelines, it was also turned down by the management. Without online classes, parents and students are staring at a dead end.
A parent of the expelled student, who is a small-scale trader told Kerala Kaumudy Online that Rs 5,000 was paid as the fees for the first term and told the school management that the remaining amount would be paid once the school is opened. "But they didn't consider my request," he said. He further said that for the past few months his shop was not opened, even after opening the shop this month business hasn't picked up so far.
Another parent said that he was expelled from the online class group without any warning. Have filed a complaint in Chittor police station, "We hope that management would consider our plea," he said.
The students were expelled by a teacher. When Kerala Kaumudy Online contacted the teacher she denied responding on the issue. The school management hasn't made any statement yet.