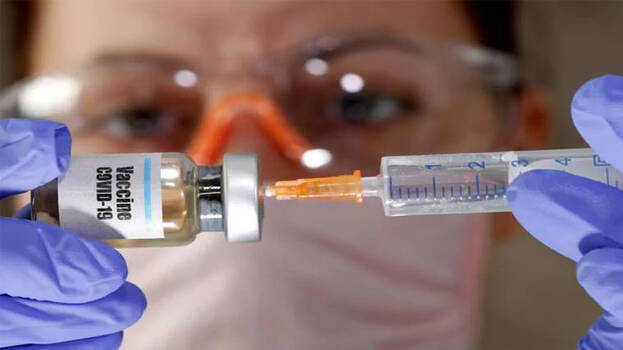 NEW DELHI: Following a scathing show-cause notice from the drug regulator of India, the Serum Institute of India has paused COVID-19 vaccine trials being conducted across 17 different sites till further instructions from the Drug Controller General of India (DCGI). In a statement today, the vaccine maker told BusinessToday.In that it is pausing COVID-19 trials in India for now. "We are following DCGI's instructions...we are reviewing the situation and pausing India trials till AstraZeneca restarts the trials," it said.
The SII decision came a day after the DCGI issued a show-cause notice to the vaccine maker for not informing it about AstraZeneca suspending the clinical trials of the Oxford vaccine candidate in other countries, and also for not submitting casualty analysis of the "reported serious adverse events". The British-Swedish biopharmaceutical major AstraZeneca put a pause on the COVID-19 trials after a UK patient reported illness.
A Director General of Health Services notice, accessed by BusinessToday.In, says the "Serum Institute of India, Pune, up till (now) has not informed the central licencing authority regarding pausing the clinical trial carried out by AstraZeneca in other countries and also not submitted casualty analysis of the reported serious adverse event with the investigational vaccine for contribution of the Phase II/III clinical trial of the subject vaccine in the country in light of the safety concerns."
Notably, the Oxford vaccine was described by the World Health Organisation (WHO) as the world's leading candidate and the most advanced in terms of development. Pausing of trials could delay the vaccine development process as Serum Institute is the frontrunner when it comes to companies producing COVID-19 vaccines in India. India, which is now the second most affected country after the US in terms of COVID-19, registered a record single-day spike of 95,735 COVID-19 cases and 1,172 fatalities in one day, taking the country's caseload past 44 lakh, and death toll to 75,062, the latest government data suggests.