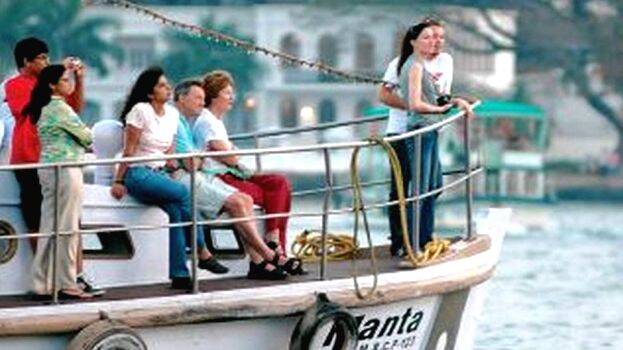 In Covd times the most affected sector is tourism industry. As lockdown becomes the order of the day, even emergency travels became hardly possible. If look around, we'll come to know how inactive and depressed people have become.
It is not simply that psychologists say that crime rate has increased due to mental unrest created by lockdowns. Not in India, everywhere it is the same.
Only in countries governed by flamboyant rulers like Donald Trump do we see a different state of affairs. For their misdemeanour, it is the commoners who have had to pay the price.
According to a study report, the loss at the tourism sector will be at least Rs 5 lakh crore. Those people whose livelihood depended on the sector are really struggling without any income. As resorts, hotels and tourist centres have been forced to close, the hospitality industry has taken a beating.
But now, as the government has realised that it would be necessary to live with the pandemic, slowly all sectors are reopening. An agreement was reached to reopen the sector with strict conditions after organisation heads representing the tourism industry met Union tourism minister Prahlad Patel.
We can expect that from October itself, when the tourism season begins, the sector will wake up from the current lethargy. The tour companies will start functioning giving importance to domestic tourism.
In Kerala also, the main income is from tourism sector and the government is set to open the sector in the next month.
The government is going to welcome the industry by announcing a relief package of Rs 455 cr.
Indian and foreign tourists are also waiting for chance to tour to this state. But it will again take time for normalising the visa procedures for foreigners wishing to visit India. So the State will be eyeing domestic tourism this time. The State used to get Rs 35-44 thousand crores from tourism sector. Due to Covid the government doesn't think that they will get at least one fourth of it.
Now the government will be able to lure domestic travellers to Kerala by giving credible ads and following strict safety guidelines.
The Tourism department can easily make arrangements for that but they should start preparations from now itself.
15 lakh people are directly and double that number are indirectly depended on the tourism industry.
Despite Covid looming large, the intimation that the tourism sector is going to come alive is a happy news for not only tourists but also for the entire State.