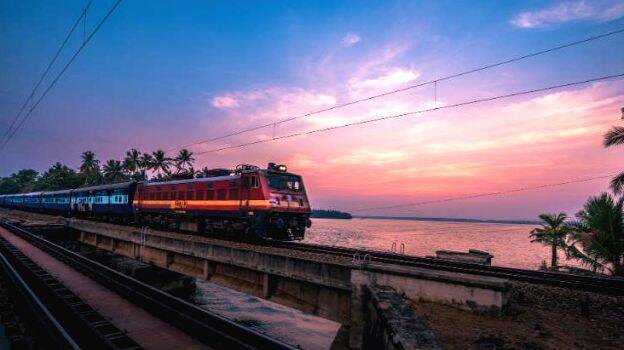 Even long before Kerala is not in the good books of the Railways. It seems that they are of the opinion that there is no need for any development works in Kerala. Kerala has been facing negligence in the case of new trains and railway lines.
Over the past 4 to 5 years, many passenger trains had been cancelled in the name of railway track renovation. The Covid struck when the railway was going ahead with this non-populist stand.
During lockdown period Railway also came to a standstill as in the case of other sectors. A few trains started running only when relaxations were given. These trains is a solace for travellers since bus services also face restrictions.
But due to the idiosyncrasies of those at the top rung of the Railways these train services are also in uncertainty. The announcement had come that they would suspend Jan Shatabdi and Venadu trains. MPs, MLA, and the State government have written to the Railway minister to revoke the decision. And they are waiting for the answer.
The reason they give for stopping the train is very strange – there no sufficient passengers to fill the trains. If the train with this much passengers, it will incur a big loss so the present state of affairs will continue till the pandemic situation improves.
.When the nation is going through unlock phases, stopping these important trains is an injustice shown to the people. There is no justification for their act.
How can we believe that Railway will collapse if they allow three Jan Shatabdi and Venad trains to run in Kerala.
It was railway itself that set the condition that passengers should be there only on 1/3 of the total seats. As that is the case, why should they insist that the train should be fully occupied?
The train's another condition that passengers should be at the station one hour before the train departure is also difficult. Even then, Janashadabdi travelled with more than 600 passengers in recent times.
In the case of restarting certain train services also, the Railways has neglected Kerala. Out of the 80 trains to be restarted in country during Lockdown 5, not even a single train will run to Kerala. On the other hand, the neighbouring State has received due consideration.
Once the lockdown is lifted, it is Kerala that is going to suffer. Train travelling through rural areas in Kerala may be stopped. The railway that is planning to give premium trains to private companies for lease, is neglecting the interests of ordinary passengers here.
Railways should never forget its obligation to society.