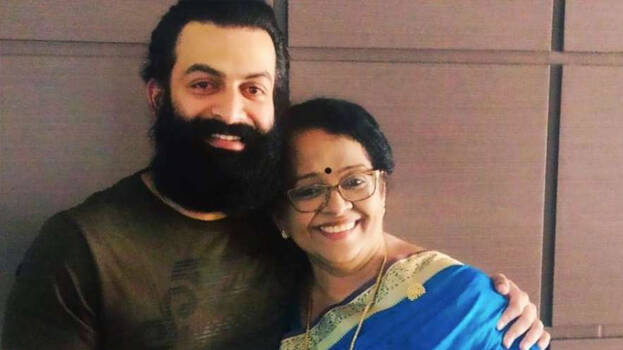 Mallika Sukumaran could be introduced in many ways. Apart from the mother of two young actors of Malayalam, she has overcome many failures in her personal life to secure ultimate victory. She has made her mark not only as an actress but also as an entrepreneur.
Mallika now shares the story of her son Prthviraj's entry into Malayalam films. We overcame the grief of my husband's unexpected death by remembering his words. He wanted his children to grow up by understanding the world around them. Indrajith passed computer engineering with distinction.
Meanwhile, Prithvi told me that he wanted to do his bachelor's from Australia and it could be pursued through the IDP route.
He secures second rank in the interview. He started his studies in Australia. When he came back to Kerala during his first vacation he got the opportunity to star in 'Nandanam,' after that he started getting more opportunities from the film field.
When I enquired i came to know that the course could be fulfilled at any time till the age of 35. Therefore I told him to take up the opportunities coming to him and if they fail then to take up studies.
Due to god's grace, people's support and with his father's blessings he became successful.