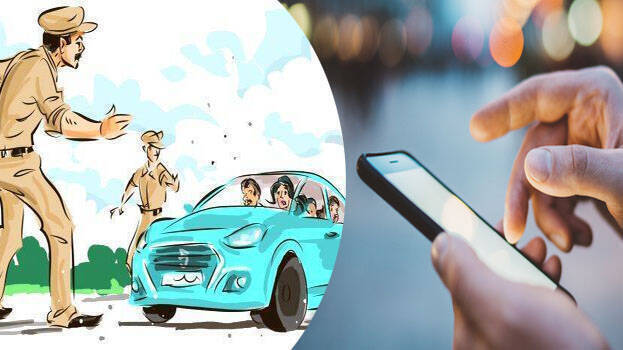 KOCHI: Kerala has not only become the hotbed of drugs but living together also. The excise group who usually patrols through the Thrissur-Mannutty national highway has received crucial evidence in this regard. When a vehicle's number caught the attention of a preventive officer, a case which he investigated before came to his mind.
It was the number of a car which was taken into the custody of the excise department, for transporting drugs. As the patrol group chased the vehicle for two rounds, finally the vehicle was stopped and two sets of couples came out of the car, but they fled the scene in two bikes which were parked in the nearby area. However, police caught two men who were sitting on the front seats of the car. They were interrogated and their phones were checked thoroughly. Thus, the police got path-breaking information in the case.
After that, police went to a place as directed by the men. When they reached there, the police was shocked to see an apartment which was full of couples in living together relationship. The men told the police that they will provide all facilities for living together and the group involves actresses from film and television sectors. When police checked their smartphones, they were astonished to see images of woman, many of whom are familiar faces in films and in TV-soap operas. The rates vary between Rs 2,000- Rs 50,000. On further questioning, the men revealed that there are many places in Kochi which provide similar living together facility. All of them is based on drugs and sex. They also said that drugs availability in these centres were regulated by a woman.

While questioning the men, a WhatsApp message came to one of their mobile phones from a woman, which read— "In Bengaluru, even film stars were nabbed in connection with the drugs case. Will we also get trapped?"