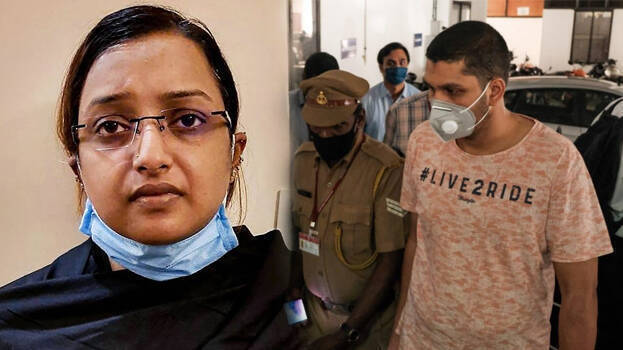 THIRUVANANTHAPURAM: The jail department has sought a report in giving treatment to Swapna Suresh for chest pain and Rameez for stomach pain, both accused in the gold smuggling case, at the same time. The jail department has sought report from medical officer of Viyyur jail. The report has to be given after talking to the doctors of Thrissur Medical College. The medical board meet for this has begun.
Doctors say there is a big irregularity associated with Rameez' hospital stay. He doesn't have any problems so far. The hospital sources said that no health issues were found when he was brought to the hospital yesterday.
The two were brought to Thrissur Medical College. Swapna was earlier discharged from the hospital on Saturday after six days of treatment. She was discharged from the hospital following special medical board's meet that she has no health issues to continue treatment. After completing all formalities, Swapna was shifted to Viyyur Women's Jail around 3 pm on Saturday.
She was admitted at the medicine department ICU on Monday as some variations were found in her ECG. The medical board found that the minor decrease in blood circulation to the heart due to stress was the reason for physical discomfort. She was then treated in the cell for women prisoners. She was discharged when her blood circulation was found to be normal. However, she suffered chest pain yesterday.