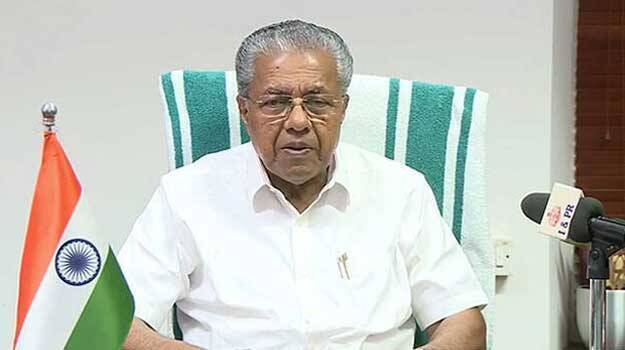 KONNI: Firing another salvo against the opposition, Chief Minister Pinarayi Vijayan has said that certain individuals going through a peculiar mental phase are the real cause behind the rapid spread of coronavirus in the state. "By protesting against the government for flimsy and baseless things 'these people' are contributing the spread of the deadly virus," the CM alleged. Pinarayi hit out at opposition while inaugurating a new medical college for Konni. He inaugurated the medical college via online.
"The health sector in the state has reached new heights in the past four and a half years. District and general hospitals have attained much progress on various fronts of treatment and related infrastructure. When the people of this state and world recognise these facts, certain groups claim that they haven't seen this. They don't want this state to develop," he said.
"The rapid spread of the virus of witnessed in these days. Earlier we were able to contain it, but this group were unsatisfied over the fact that the govt was able to defend against the virus. They want a rapid spread of the virus and through their efforts, it has happened eventually. It has gone out of our reach and it is due to our state's speciality. Those who come from abroad are from virus-hit countries but Kerala continues to overcome these issues. These people are also not happy about it," he added.