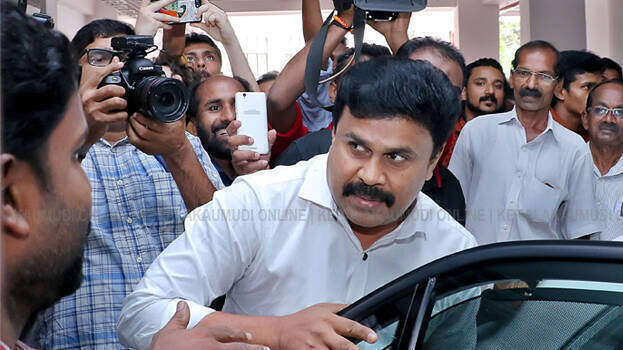 KOCHI: A special court will consider on Tuesday, the prosecution's plea to cancel Dileep's bail in the actress attack case. The prosecution alleges that Dileep will try to influence witnesses in the case.
The prosecution demanded to cancel Dileep's bail after certain witnesses changed their testimony before the court. The court is yet to hear 302 witnesses. The court has already heard testimonials of 44 witnesses including the actress.
The actress who reached Kochi for film shooting was attacked on 17th February 2017. Pulsar Suni, Martin Antony, Manikandan, VP Vijeesh, Salim, Pradeep, Charlie Thomas, Actor Dileep, Sanil, Vishnu are the accused in the case.