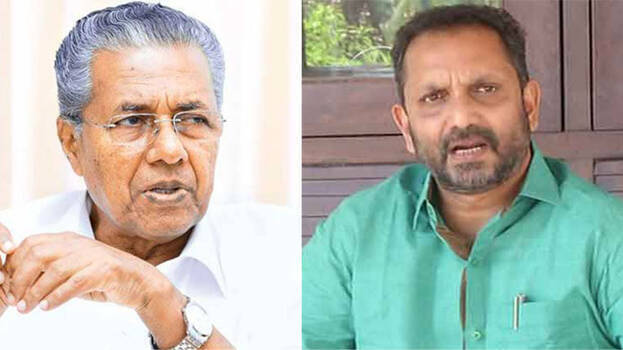 THIRUVANANTHPURAM: Pinarayi should reply with political facts to questions based on political issues, said BJP state president K Surendran. CM should state whether somebody will keep a chain worth one sovereign of gold in four lockers. Chief Minister Pinrayi Vijayan is the only person responsible for all the protest and demonstrations held during this corona period.

"If the chief minister had given us politically justifying replies to the questions posed by US, we wouldn't have taken up the streets,"Surendran said.
He further said that covid-19 protocol was not followed in the case of Pinarayi's daughters marriage and that Chief Minister is talking against the protest programmes held during this Covid-19 period. Pinarayi Vijayan is even taking political allegations at a personal level. Those who saw his press conference on Wednesday knows who had lost mental equilbirium. "Only those who lose equlbirium will call other men as lunatics," K Surendan said.
"Pinarayi is fearing even his shadows. We are waiting for our party's direction to give a befitting reply to him. We will continue the protests until the end of this government. We don't answer to threats and intimidations. Pinarayi has receive a part of the booty from gold smuggling," K Surendran said.