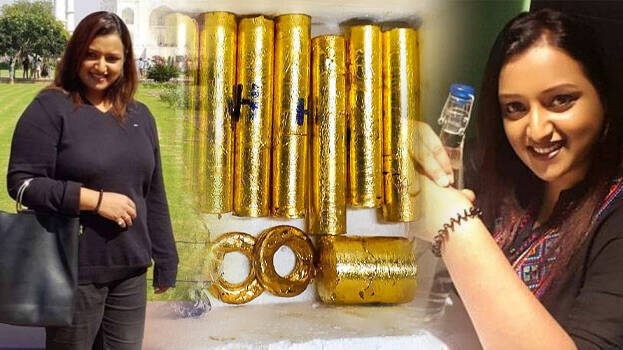 THIRUVANANTHAPURAM: As NIA will seek the custody of all accused in the gold smuggling case including the second accused Swapna Suresh, it is expected that all crucial information relating to the case will come to light. The 4th accused in the case, Sandeep Nair, 7th accused Mohammed Shafi, 11th accused Mohammed Ali Ibrahim was sent to NIA custody till Friday.
NIA won't be following the same methodology which was used for questioning the accused during the first time. As new information was received to NIA on the gold smuggling case and allegations against the minister's son in Life Mission scam proves that many 'big fishes' are involved in the case. NIA has also found that Swapna has links with two VIPs whose names are still not revealed by her. It is only through further interrogation on Swapna, these names will come to light.
Digital evidence will be used
NIA has decoded information received from the seized laptops of Swapna and Sandeep. The agency has arranged them in sequential order and has arrived at certain inferences about the accused. Swapna and other crucial accused will be grilled on its basis. In the tests conducted at C-Dac NIA has decoded evidence of 2000 GB which includes images and videos. Another set of data worth 2000 GB was also seized from other accused—Shafi, Mohammed Ali Ibrahim and Anwar.
Minister won't be questioned soon
Meanwhile, in the life mission scam as a minister's son is involved the agency has decided to question the minister concerned. But sources say that the minister will be only questioned after the interrogation of other accused. NIA through its cyber forensics team has retrieved the evidences of communication between Swapna and the minister's son. The agency decided to grill the minister on the basis of this. Meanwhile, there exist apprehensions that the minister is likely to be grilled by ED.