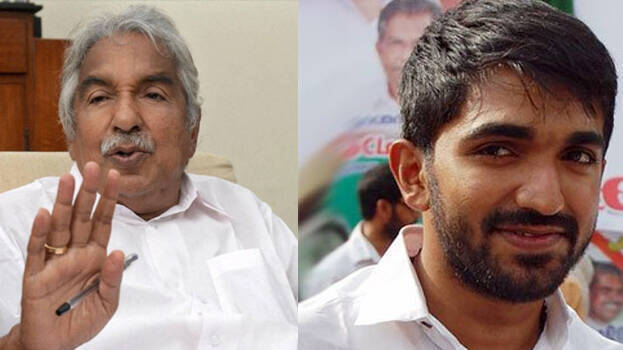 THIRUVANANTHAPURAM: As Oommen Chandy is celebrating his 50th year of Assembly membership, his son Chandy Oommen is sharing some memories about his father.
He says that his father worked 24X7, even without caring for his health. He shared with Kerala Kaumudi an incident that happened when Oommen Chandy was the chief minister.
"When he was the chief minister he declared his 100-day programme. He remained awake till 2am and signed the files. Again he would get up in the morning at 4 and start sitting before the files. This he continued, giving little importance to his health. One day, I hid this file. Early morning he came and stood in front of me while I was sleeping. He worriedly asked "where are those files? It was the time when I felt guilty and ashamed," Chandy Ooomen says.
He says rarely he used to see his father during his childhood days. For him, Chandy was a stranger till he was 2 years old. It was on a hartal day that he started his acquaintance with his father. It was my mother who looked after the household activities as my father was seen rarely around.
Chandy Ooomen also speaks about the most painful incident in their family. It was the day when Chandy was stoned at Kannur. "If the hitting target had moved by an inch, it would have been an inconsolable grief for us," he adds.