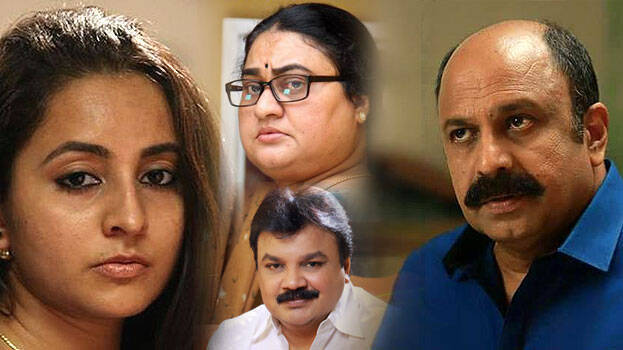 KOCHI: Malayalam actors Rima Kallingal and Revathy on Friday lashed out at the four actors who changed their statements in the actress attack case. On Thursday, actors Siddique and Bhama, who appeared for trial in the case, turned hostile by changing their earlier statements.
Taking it to Facebook, both Rima and Revathy slammed the actors for 'turning hostile in the last minute after having stood by the survivor'
'Shame. Deeply hurt that colleagues who stood by the survivor have turned hostile in the last minute when she needed their help the most. As much as we know that the women who have turned hostile are also victims in some sense who have no place in the power equation of this industry, even then, it hurts the most. Have been reading that 4 of them have changed their statement. Edavela Babu, Bindu Panikkar, Siddique, Bhama. And still counting. If this is true it's such a shame,' Rima Kallingal posted on her Facebook page.
Revathy's post read, 'It's sad that we can't trust our own colleagues in the film industry. So many years of work, so many projects, but when there is an issue for a 'woman' it all takes a back seat. There is no memory of all that friendship and shared work space. In the famous but not spoken much about these days, the Actress Assault case of 2017, Edavela Babu and Bindu Panniker pulled back on their own statements in court, well could not have expected much from them. And now its Mr Siddique and Bhamaa. I suppose one can understand why Mr Siddique did it but Bhamaa??? Having been a friend and confidant she too denies what she told the cops soon after the incident. The survivor has been going through such tough times all these years just to get justice which will be an opening Ato justice for women in general... why is it that no one thinks about what goes on in a survivor's life and family for having filed a complaint? Just to remind that the people who were with HER and still with HER.'