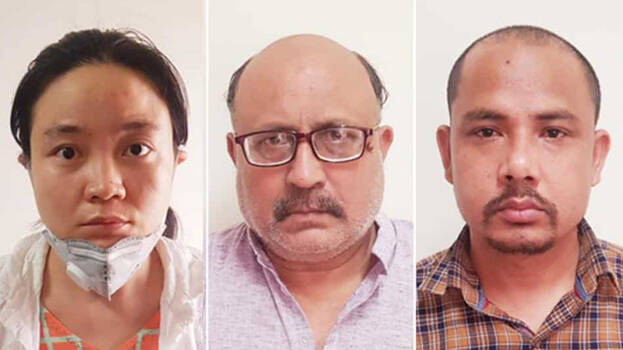 GUWAHATI: Delhi Police have arrested a freelance journalist found in possession of defence-related classified documents, in connection with a case under the Official Secrets Act. The journalist in question, Rajeev Sharma, was arrested by the Special Cell of the Delhi Police.
Sanjeev Kumar Yadav, the Deputy Commissioner of Police (Special Cell), said that he was found to be in possession of some defense-related classified documents. He added that a Chinese woman (Qin Shi) and her Nepalese aide (Sher Singh) have also been arrested for paying Sharma large amounts of money routed through shell companies. He further added that the investigation of the case is in progress.

According to a report IANS, Sharma was arrested on September 14 and produced before a local court. Following his arrest, the journalist was sent to six-day police custody. The Delhi Police has seized his laptop, his mobile phone and are scanning his call detail records.
As per reports, Sharma's YouTube channel called "Rajeev Kishkindha", has tens of thousands of followers, and on the day of his arrest, he had uploaded two videos in which he had commented on the state-of-affairs in the country.

In one of the videos uploaded that day, Sharma claimed that China would still do "mischief" despite talks between the two countries. In another video, Sharma lambasted the state of journalism in the country. Following his arrest, Sharma's Twitter account, which has over 5,300 followers, has been restricted.
On September 7, amid the heightened tensions between India and China after the clash at the Galwan Valley, Sharma had written an article for the Chinese government's mouthpiece, Global Times. Last year, he said that he had been alerted about phones being targeted for surveillance through the Israeli spyware 'Pegasus.'