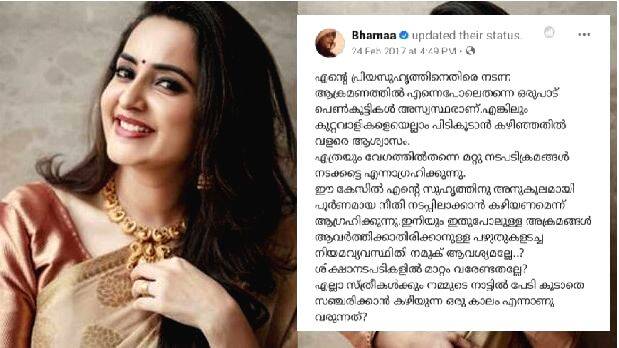 Actress Bhama faced backlash especially on social media for changing her statement in the actress attack case. Many including the members of WCC came to the fore against her for turning hostile. Bhama also removed a 2017 post on her Facebook declaring support to the actress who was assaulted.
Bhama in her post said she is agitated over the attack towards her dear friend and praised her courage. After Bhama turned hostile, her old Facebook post went viral on social media. Many commented under the post denouncing her. Subsequently, the post disappeared from Facebook.
On the last day, actress Bhama and actor Sidhique changed their statements at the court. Bhama was a close friend of the actress who was attacked.