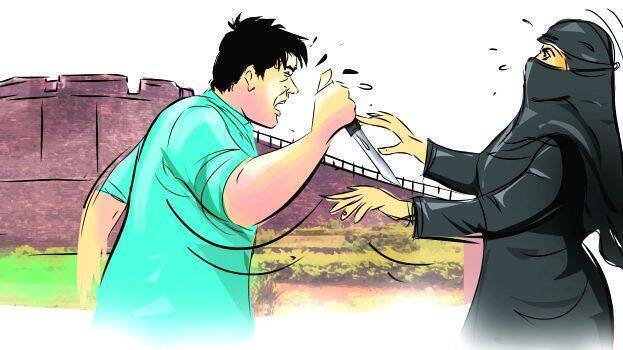 KASARGOD: A youth, who travelled 300 kilometres to meet his 18-year-old girlfriend, got the shock of his life when he saw her 'real face.' Upon realising that he was being cheated by a 53-year-old woman, the youth brandished a knife against her. Soon, locals gathered and both the lovers were handed over to the police.
The dramatic incident took place near the Bekal fort in Kasargod when a youth from Thrissur came to meet his girlfriend. According to the police, the 24-year-old youth had met the woman on Facebook nine months ago when she introduced herself as an 18-year-old girl. The two went on to text each other and in the meantime, the woman borrowed around Rs 50,000 from him through Google Pay.
When the youth finally came to Kasargod to meet his lover, the woman asked him to wait near the Bakel fort. Later, a burqa-clad woman appeared before him and introduced herself as the youth's girlfriend. However, the youth got suspicious upon noticing her body features. The woman also refused to show her face. Realising that he was being cheated, the youth finally demanded her to return his money. When the woman informed him that she does not have his money, the youth became violent and immediately pulled out a knife from his bike before waving it against her.
The youth, his friend and the woman were taken into custody by the Bekal police led by SI P Ajith Kumar. Later, the woman was let off as the youth refused to file a complaint. The youth and his friend were released on bail after booking them on charges of violating COVID protocols.
Police suspect that the woman might be a member of a large honey-trap gang that lures victims on social media in order to extort money from them. Though the youth refused to file a complaint, the police are keen to investigate the matter. It is learnt that several honey-trap gangs are functioning in Kasargod district.