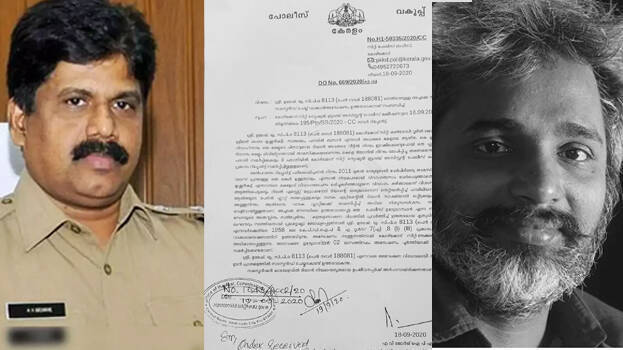 KOZHIKODE: Woman raises allegation of moral policing against city police commissioner for suspending his subordinate as he booked flat for his female friend. The suspended police official, Umesh Vallikunnu, who currently works in the Kozhikode city control room, was suspended following the complaint filed by the woman's mother. Whereas the woman, in the plaint filed before the IG, has said that 'she was insulted' by the commissioner.
In the complaint filed by the woman's mother, she alleges that Ummesh who helped her daughter to get a flat in Kozhikode in order to stay there for her job purpose, is currently living with her. She has also sought police assistance to freed her daughter from Umesh's custody. On receiving the complaint, the city special branch assistant police commissioner started a probe over the issue, and on the report submitted by him, Umesh was suspended. In the suspension order, it is stated that the accused has confined the woman under his custody away form her parents and he is a regular visitor in the flat. Now the woman has filed a complaint against this portion written in the police report.
The woman has also alleged in her complaint that police came to her flat without a policewoman. They have taken my testimony without telling me about the complaint. She also said that her testimony contains statements which was not actually said by her. The copy of the testimony was not given even after asking. With this complaint she have filed another plaint citing that the SP, who was in charge of the probe, have insulted her.
Meanwhile, the suspended police official has also responded. He alleged that city police commissioner A V George is taking personal vendetta on him. The suspended police official has faced disciplinary actions before also, for his facebook posts.