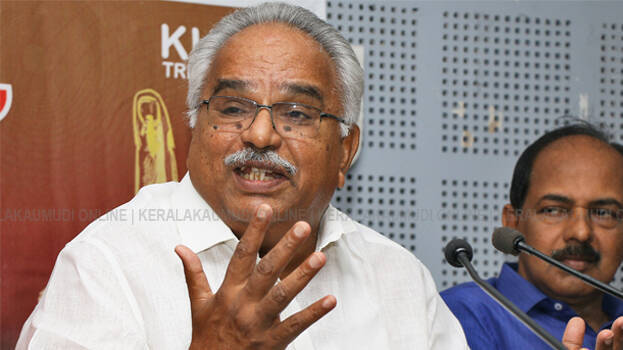 THIRUVANANTHPURAM: CPI secretary has again reaffirmed his support to minister KT Jaleel, who is being grilled by central agenices in the gold smuggling case. "The central agencies are tring to create a false-narrative of foul play. They are trying to divert the issue. Those who can't see it should be blind," he said.
Minister Jaleel need not resign. Even the demand for his resignation itself is irrelevant. Central agencies probe has not attained any progress since the last six months. Politics is involved in it. Does the ministry have to resign if all the 19 ministers are questioned?. The central agencies which went abroad to probe the case have got nothing other than their flight charge. This probe will extend until the polls in May.
"The issue of not inviting CPI to Gurudevan's statue unveiling ceremony is not political and district secretary of the party has expressed his protest over the issue," Kanam said.