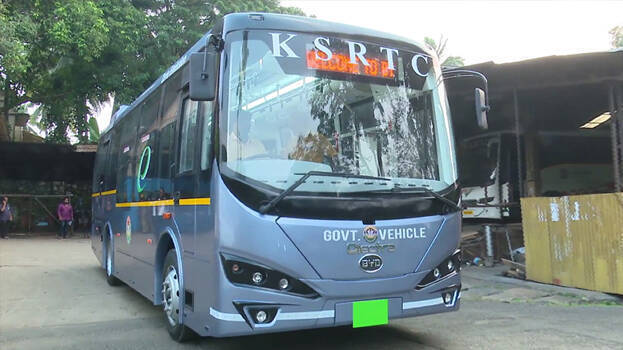 THIRUVANANTHAPURAM: State government's electric bus project goes to a stand-still mode with the withdrawal of Swiss company. Earlier, Price Water Cooper company was removed from the consultancy position to conduct a feasibility study for the project. In the midst of controversies, neither the ministry of industries nor the transport ministry is ready to take the responsibility of the project.
With this, the project which was formulated with much fanfare is on the verge of abandonment. Two years ago, the project was first presented in an expo at Ernakulam, the present swiss company, 'Hes' expressed interest to take part in the project at that time. They also signed an MoU with Kerala government assuring to manufacture 3,000 buses for KSRTC in collaboration with Kerala automobiles company. But the project went through its first hiccup when finance ministry denied required financial assistance and after that controversies emerged on state governement's foreign consultancy frim—Price Water Coopers.
However, chief minister has said that the government will proceed with the project. But the transport and industry ministries have no enthusiasm to implement the project. Kerala Automobiles which signed MoU with Hes and the industry ministry has no interest to continue with the project.