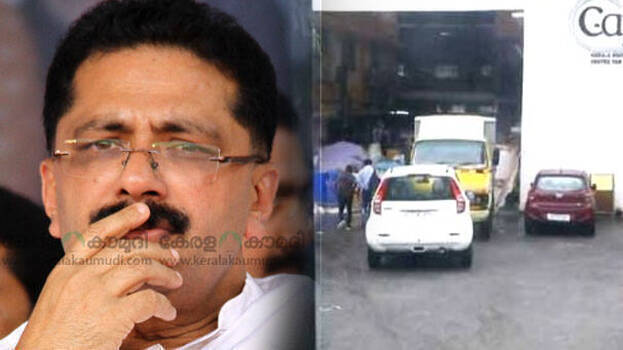 THIRUVANANTHAPURAM: NIA has decided to centre their probe over the transfer of Qurans to Malappuram, imported by Swapna Suresh, accused in gold smuggling case, in government vehicles. The probe team has searched the premises of C-apt's office from where the imported Qurans were transferred to different places in government vehicle. NIA has decided to use scientific techniques to probe on how the parcels which were illegally smuggled to C-apt's office, were taken to Malappuram.
On the second day of search at C-apt, NIA has also taken testimony of its staff. NIA is resorting to scientific investigation as the circumstantial evidences and testimony of C-apt's staff are not in congruence. NIA has seized the GPS records of the lorry which took the parcel. Details of specific points where the lorry was stopped is required. The agency is also trying to get the details of the vehicle which has left C-apt office to Bengaluru, at the same time the lorry has left.
The agency has also taken the testimony of the officer who dealt with GPS systems in C-apt's vehicles. It has also grilled Nissam, delivery store keeper, Augustine the lorry driver and Suresh the vehicle supervisor. The agency has also seized certain registers. Officials has seized a religious text from the home of Nissam at Ulloor. Driver and other staff have told NIA that the parcels were transferred on the directions of then C-apt MD, M Abdu Rehman.
However, Minister Jaleel has earlier told the agency that among the 32 parcels imported by Swapna, one packet was unpacked and the Khoran in that packet was shown to the staff before transferring them to Malappuram. When a shortage of 14 kg came to the notice of NIA, Jaleel said that religious texts in one packet was distributed among the staff. The employees of C-apt also repeated the same before NIA.
But the C-apt officials had no answer when it was asked that why the consulate's parcel was taken to C-apt's office. They also told the NIA that they have no documents with them. The agency is also probing the reason for transferring five officials when the probe had kickstarted. NIA has also grilled former C-apt director Abdu Rehman and he had not given any satisfactory answers to NIA's questions due to which he will be questioned again by the agency.