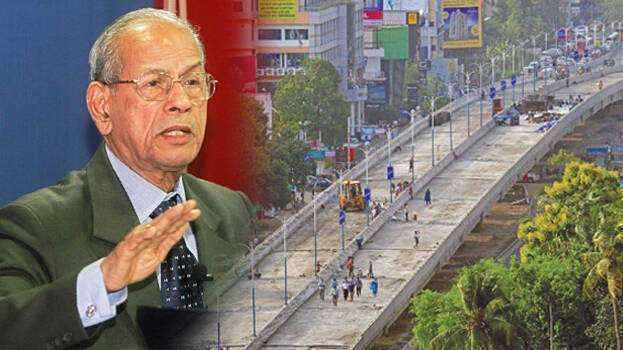 KOCHI: On Tuesday, Supreme Court has given nod to state government to re-construct the Palarivattom bridge due to various discrepancies in its construction. Supreme court intervened in this issue as the construction company which build this bridge approached the high court. The company has informed the high court that the bridge could be only demolished after conducting a weight test. Metroman E Sreedhran has also submitted a report to the government on the dilapidated condition of the bridge. Sreedharan is of the opinion that the bridge is not fit for transportation.
With the apex court verdict, governmnet has fastened its efforts to reconstruct the bridge. As public demand has risen over granting the responsibility of the bridge's reconstruction to Sreedharan, government has contacted him and asked DMRC to take the responsibility of the bridge's construction. E Sreedharan, who approved the demand of state government also said that state government need not spend public money for reconstruction. He told Chief Minister that DMRC has constructed four bridges in Kochi at a cost which was far less than the total estimate. This balance money is kept in DMRC's bank account and Palarivattom bridge could be rebuild under that amount.
As DMRC has successfully completed all the projects in the state, they were going to wind up the operations in Kerala. E Sreedharan has told Chief Minister that he is taking up the responsibility for the people and the state.