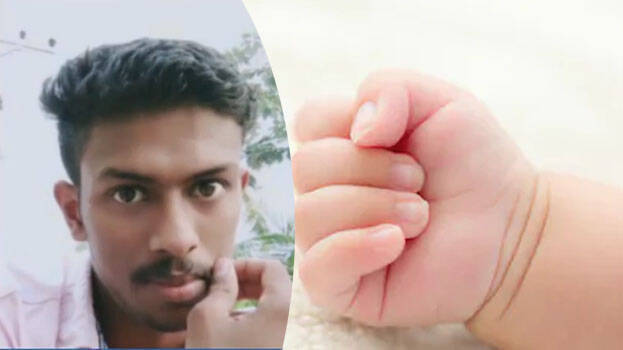 THIRUVANANTHAPURAM: Crucial details are out in the case of a dad killing his 40-day-old-baby girl on the 'naming ceremony' day. It is suspected that Unnikrishnan killed the baby in a much planned manner, and he also tried to mislead the police, said Thiruvallam circle inspector V Sajikumar.

Unnikrishnan, a native of Pachalloor and the baby's dad took the baby saying that he wants to show his child to his mother. He hid the baby in a plastic cover and then in the pretext of throwing garbage threw the baby into the river.

When Unnikrishnan did not return, his wife informed the police. The baby's body was recovered this morning. The two had been living separately for quite some time. The woman had earlier lodged a complaint of domestic violence against him.