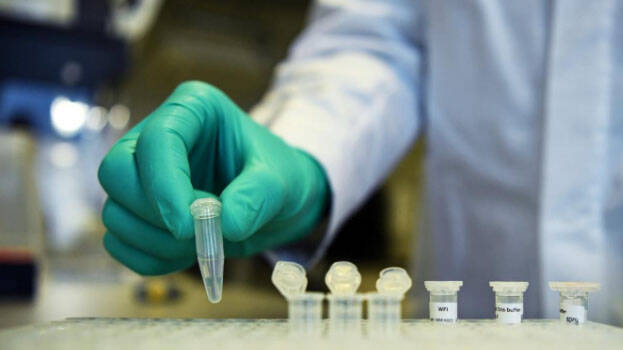 NEW YORK: The global death toll due to the coronavirus pandemic is rapidly inching closer to the one million mark, which currently stands at 9,82,969. The pandemic has infected over 31.99 million people across the globe, according to a Reuters tally. Over 22 lakh people have recovered after testing positive.
The United Sates, which continues to remain the world's worst affected nation, now constitutes over 20 per cent of the world's total cases. Covid-19 cases in the US surpassed 7 million-mark Thursday, it also has the world's worst death toll with over 2 lakh fatalities.
Even as infections surge in Europe (France reported its highest daily case increase till date on Thursday) and the US, Latin America still remains the epicentre of the coronavirus pandemic with several nations reporting a rapid increase in cases. Australia on the other hand has avoided a major second wave due to strict lockdown measures.
Madrid resists government pressure to extend soft lockdown
Authorities in Madrid are expanding restrictions on movement to a further eight areas of the Spanish capital, which is leading the country's contagion curve, despite a recommendation from the national government that the partial lockdown should apply to all the city.
Over 850,000 residents in 37 neighbourhoods have been confined this week to their areas unless they have a reason to go elsewhere, while maximum capacity in shops and restaurants has been reduced and parks closed.
Those limitations will now be expanded to 160,000 more people in areas where more than 1,000 people per 100,000 residents have tested positive for the new virus in the past two weeks – the highest rates in Europe – the Madrid regional government announced Friday. Throughout Madrid and its surrounding region, gatherings are already limited to a maximum of 6 people. (AP)
Drugmaker Novavax begins late-stage vaccine trial in UK
US-based Novavax has begun a late stage trial of its potential COVID-19 vaccine in the United Kingdom because the high-level of the coronavirus circulating in the country is likely to produce quick results, the pharmaceutical company said.
Novavax plans to test the effectiveness of its vaccine in a trial involving 10,000 people between the ages of 18 and 84, according to a statement issued late Thursday. At least 25% of the subjects will be over the age of 65, and 400 participants will also receive a licensed flu vaccine.

China aims to make 1 billion COVID-19 vaccine doses a year
A Chinese health official said Friday that the country's annual production capacity for coronavirus vaccines will top 1 billion doses next year, following an aggressive government support programme for construction of new factories.
Capacity is expected to reach 610 million doses by the end of this year, Zheng Zhongwei from the National Health Commission said.
"Next year, our annual capacity will reach more than 1 billion doses," he said at a news conference.
American pharmaceutical giants Pfizer and Moderna aim to produce a billion doses each in 2021 as well. Zheng said distribution of the vaccines would prioritize groups such as medical workers, border personnel and the elderly before they are made available to the general public.
China has promoted the construction of vaccine testing facilities and manufacturing plants, and assigned independent monitors for their assembly.
China has 11 vaccine candidates in human trials, with four of them currently in the third and final trials. (AP)
The trial is being conducted in partnership with the UK government's Vaccine Taskforce, which was created in April to help speed the development of a COVID-19 vaccine. (AP)
Hong Kong Disneyland has reopened for the second time
Hong Kong Disneyland has reopened for the second time as the semi-autonomous Chinese city again appears to have brought new coronavirus cases down to near-zero. The resort shut down during the initial stage of China's outbreak when Hong Kong closed schools and offices. Disneyland reopened after cases dropped off but then was shut again once infections began to climb again over the summer.
The resort reopened Friday with social distancing measures for lines, restaurant seating, rides and other facilities, along with more frequent cleaning and disinfecting in the areas with the most visitors.
Hong Kong's economy is heavily dependent on tourism and the government has been moving steadily to bring back business without sparking new outbreaks in the densely populated city of 7.5 million.

US coronavirus cases surpass 7 million
After recording a surge in MidWest states, the number of coronavirus cases in the United States surpassed 7 million mark Thursday and now constitutes more than 20 per cent of the world's total cases. California is currently leading the country with over 8 lakh cases, followed by Texas, Florida and New York. The states recently surpassed 2 lakh Covid-19 deaths, the world's highest death toll from the virus. According to Reuters data, the US is reporting over 700 deaths from the virus daily.
Ten states reported a record single day surge in cases in the month of September.Health experts believe this spike was due to reopening schools and universities as well as parties over the recent Labor Day holiday.