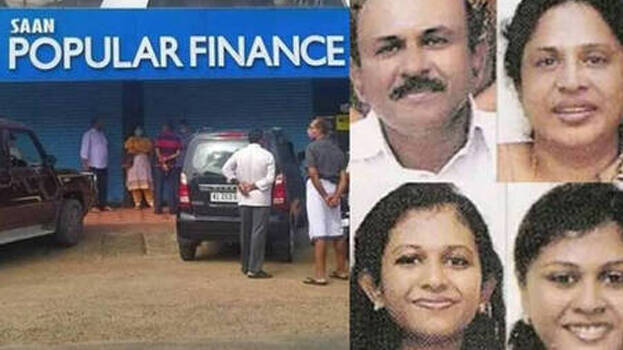 PATHANAMTHITTA: The State home ministry has decided to meet the investor's loss by confiscating and auctioning the assets of the accused in the Popular finance scam. The department hopes that the investors loss could be covered either through auctioning or by selling the assets, therefore the ministry has fastened legal proceedings against the accused.
The department has issued an order to confiscate the assets of the accused using the provisions of a central law. The charge to probe the case was given to Sanjay Kaul IAS. Their assets are spread over 21 places in the country. They have luxury villas and flats in Kochi, Thrissur and Thiruvananthapuram. They also have office buildings in Pooyappally, Thiruvananthapuram and Poona. They also have landed property of 48 acres in Tamil Nadu, 22 acres in Andhra Pradesh. Their assets have a cumulative value of Rs 125 crores.
Crime branch has found that Popular finance owner Thomas Daniel, his wife Prabha and their children Reenu, Reeba and Riya have together done a financial scam worth Rs 2,000 crores. They were nabbed by the police later after a thorough probe.