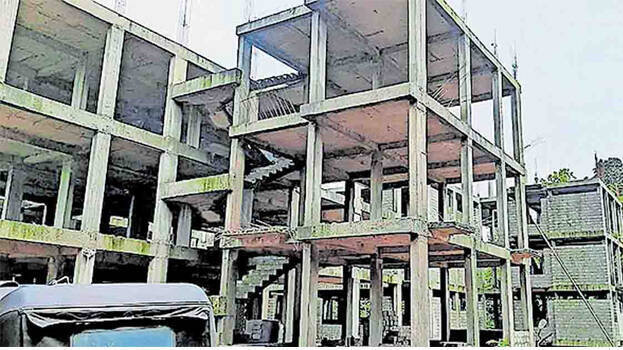 THIRUVANANTHAPURAM: The CBI team investigating the Life Mission scam is likely to collect statements from Chief Minister Pinarayi Vijayan and few other ministers. The central agency will also look into the involvement of IAS officers, bank and consulate officials in the irregularities.
The CBI officials are currently checking documents seized from the offices of Unitac builders and Sane Ventures. It is learnt that the agency will soon question many others including Life Mission CEO UV Joseph. Meanwhile, officials from CBI's Thiruvananthapuram unit have also been added to the investigation team in order to accelerate the investigation process.
According to the agency, the government's claim that it has not sought foreign help directly will not stand. It further stated that there is a clear violation of the Foreign Contribution (Regulation) Act as the foreign assistance was sought for the project without receiving any approval from the central government.
It is learnt that CM's former principal secretary M Sivasankar, local self-government (Urban) secretary TK Jose, former chief secretary Tom Jose and NORCA secretary Elangovan will also be questioned by the CBI as part of the investigation.
The anti-corruption unit here has registered a case under the Foreign Contribution (Regulation) Act (FCRA). The FIR has been submitted at a special court at Kochi.
The CBI has filed the FIR against Santhosh Eapen, MD Unitech, Sane Ventures, and unknown persons as accused in the case. The CBI levelled charges against the accused under Section 35 read with sub-section 3 of FCRA and Section 120 B (Criminal Conspiracy) of IPC. The case pertains to spending the foreign fund against the purpose for which it was aimed. Congress MLA Anil Akkara had filed a complaint with CBI alleging fraudulence in the Life Mission project.
On September 24, the Kerala government had ordered a vigilance probe into the allegation of commission in connection with the Life Mission project at Wadakkanchery.