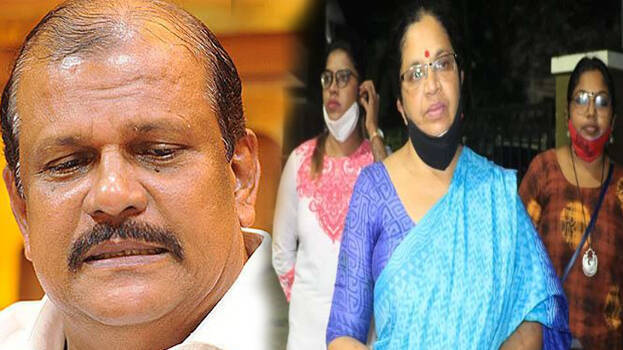 THIRUVANANTHAPURAM: P C George MLA unleashed a scathing attack on the women for manhandling Youtuber Vijay P Nair. He harshly criticised dubbing artiste Bhagyalakshmi and her team. Meantime, he also blamed Nair for his act.
Talking to Kerala Kaumudi Online, he said, 'I've seen Sreelekshmi Arackal's videos. If you type Sreelekshmi Arackal, her glory can be seen. God! Is there no one here to shoot them? My opinion is that what I told about them is not much. Is she a human being? Is she a woman of Indian culture? This is to destroy children. My children showed me her Facebook posts. My God imagine the situation when our children see all that.
'First of all, all are ganja mafias. They are set to destroy the children completely? They shouldn't have manhandled Vijay P Nair. But, I've seen his posts. He deserves that. There is no dispute in that. He shouldn't have handled like the way they did. Their husbands should have handled him. They not only beat him, tore off his clothes, smeared choriyanam, the itchy powder (which one would keep at arm's length)..Aren't they ashamed, then hurling abuses at him? If it were me I would have killed him in one hit', he said.
'He is an insult to men. I haven't seen the video of Santhivila Dinesh. It is not right to opine without seeing the video. It is because of the glory of Left's Progressive Thinking, a party comrade had filed a case against a CPM MLA for sexual harassment. The chairperson of women's commission had mentioned that the party committee will decide about it'.
'It is wrong to take law in your hands. That is why I said women shouldn't have done it. Even men should not do it. The Constitution of India gives the citizen the right to arrest a person who has committed a criminal case. That is the glory of India. Should read all that. India is a democratic country having major rights', he said.