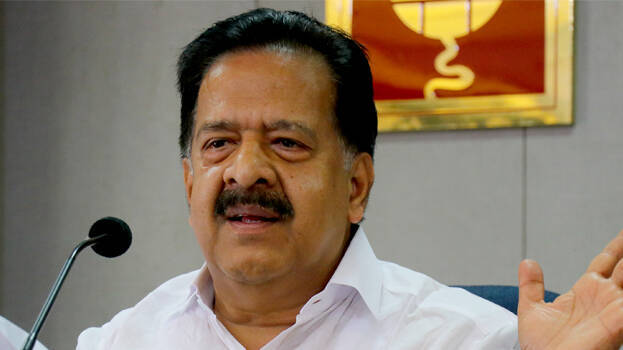 THIRUVANANTHAPURAM: As Covid-19 spread has reached new levels, opposition has decided to end the direct protests against the government, said opposition leader Ramesh Chennithala. "Today's protest will be the last such protest but opposition will continue to condemn the government," he said.
Gold smuggling case is currently being probed by eight agencies in the state. CPM leaders are now afraid of the CBI probe. If they have no role in the graft cases, why are they opposing the CBI probe?
Chennithala has also alleged that the government has transferred the files of life mission scam using the vigilance department. Why vigilance has taken back the files of life mission scam. Has the secretariat become an underworld centre? Why the party is opposing the CBI probe when the chief minister is saying that the probe of central agencies is going in the appropriate direction. He also alleged that the party secretary turned against the CBI probe when he realised that his son will be chargesheeted by the central agency in the drugs case.