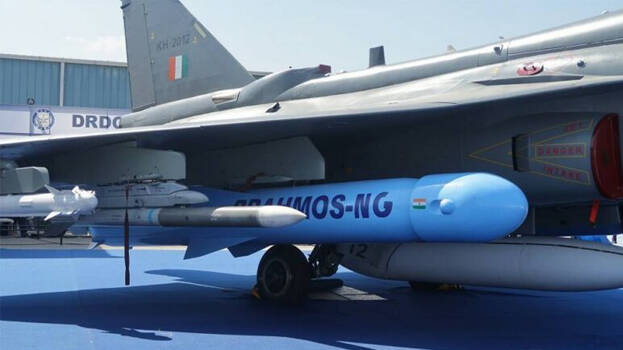 NEW DELHI: India has deployed BrahMos and Nirbhay cruise missiles and Akash surface-to-air missiles (SAMs) to counter the Chinese in eastern Ladakh, where the neighbours are locked in a standoff.
The 500 km-range BrahMos cruise missile can be used to hit People's Liberation Army camps and air bases in the region if hostilities escalate. The supersonic missile, which can evade enemy defences, is capable of dropping a 300 kg warhead on its target.
The BrahMos missiles can also be fired towards Chinese targets from within Indian air space using Su-30MKI fighters of the Indian Air Force, which have been modified to carry the air launched version of the cruise missile.
Nirbhay cruise missiles, which have a range of 1000 kilometers, are also being used to deter the Chinese.
Akash SAMs, capable of engaging the incoming enemy in the air at a range of 40 kilometers, is guarding important Indian military bases in the Ladakh region.
The Akash missile system, using its Rajendra radar, a passive electronically scanned array radar, can track 64 enemy targets such as drones and helicopters at a time and simultaneously engage at least 12 of them.