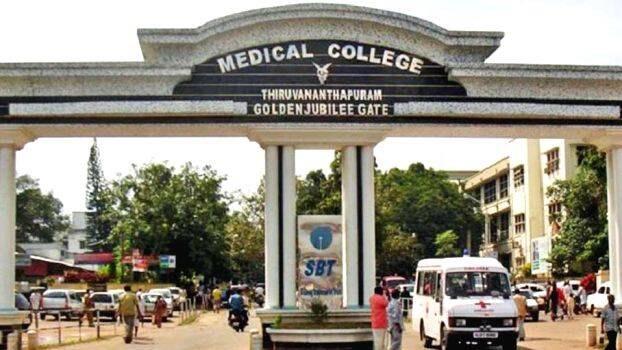 Certain incidents reported from hospitals that have a long tradition of proud service of the mankind is painful. Hospitals are places which should be a shelter for any patient reaching its doorsteps.
There is no greater sin than mercilessly sending back the diseased who come to hospital. But of course such circumstances may arise due to lack of doctors or treatment facilities.
But even in that situations, the patients should be given primary treatment and sent safely to a hospital with better facilities.
The heartbreaking experience of a young woman who had to wander from hospital to hospital last Saturday with labour pains is a topic of discussion in the State today. After 14 hours of wandering, they had to go to Kozhikode Medical College for treatment. Although a caesarean section was performed, the unborn twins died.

​​​The woman was denied admission in Manjeri Medical College in the name of Covid negative certificate. The apathy of certain hospitals despite being convinced of the seriousness of the medical condition usually affects ordinary citizens.
Though the health department has taken action over the Manjeri incident and even if the penal action is taken, the loss of children will remain a big pain for the family members.
Close on the heels of this, came the news of a man at Medical College Hospital; he who came with a spinal injury, caught Covid, but before leaving after testing negative he had maggot infestations and bed sore on his back.
​Though the health minister has ordered an inquiry, such inquiries have no relevance other tan helping to cool down the people's wrath.
There will be some change only if stringent action is taken against the offenders. There was also a report of a 6-month old Covid patient getting bitten by rat in the SUT ward
As this has become a common thing in hospitals, nobody bothers to complain.
As government hospitals have started giving importance to Covid treatment, patients with other disease are having a tough time, seeking treatment. As Covid restrictions are in place, many hospitals refuse to give treatment even for emergency patients.
Though there are stringent instruction from the health department to provide treatment to other patients also, this is not promptly followed.
Initially State had turned a role model for the country in containing Covid, but later flaws started appearing here and there.
The doctors and other health workers are spending sleepless nights tending to patients and no words will be sufficient to praise or thank them.
But the mess created by certain rotten apples brings bad name to the health department.
As Covid spread is on the rise, extensive arrangements should also be made to treat other patients as well. The government should quickly intervene to set this right. The situation when Covid patients will have to run from one hospital to another should be avoided.
There was also a report of a dead body of a Covid patient that lay in hospital unclaimed for 14 hours.
This happened at Thiruvananthapuram Mannamthala Maruthur hospital. This happened because local body authorities of Varkala and Thiruvananthapuram were not ready to receive the body due to some argument over jurisdiction. At last Varkala officials showed some kindness.
Seeing such things is an ill fate when the country and people are going through very hard phase.