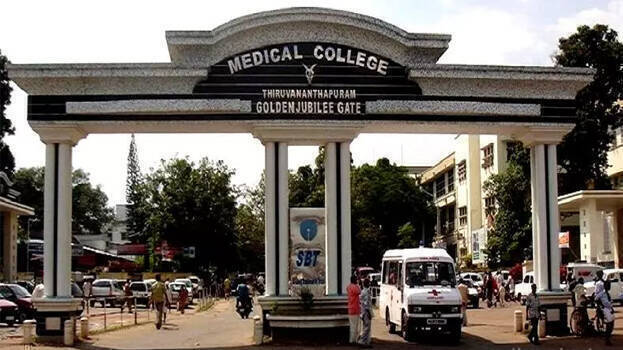 THIRUVANANTHAPURAM: In the wake of rapidly rising Covid-19 pandemic, medical college in the capital city is reeling under severe staff shortage. Lack of trained hospital staff has severely impacted covid-19 treatment in the hospital. Reports say that including hospital staff there exists a shortage of 1,700 trained health professionals in the medical college.
There also exists a severe shortage of hospital staff in Covid wards. The ward requires at least 350 nurses and it also doesn't have enough attenders. Reports say that there are only 103 attenders now, against the required demand of 284. Recently a patient was found from the hospital ward in a maggot-infested condition which created a row. In that ward, only half of the total strength of nurses are working.
Earlier also complaints were raised regarding the severe staff crunch in medical college hospital. Certain quarters say that reports of patients committing suide and absconding from the hospital could be attributed to the severe staff shortage. Authorities assured that the issue of staff shortage would be resolved immediately when such incidents were reported, but nothing has happened so far. The commoners have demanded that authorities should function promptly at least in this palpable time when covid cases have crossed 1,000 cases a day.