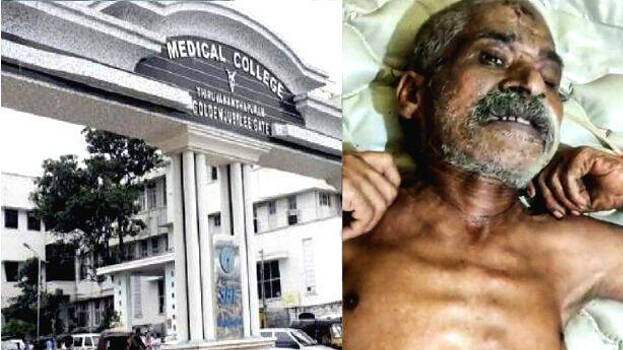 THIRUVANANTHAPURAM: The Health Department has suspended three persons in connection with the incident in which a patient was infested with maggots at the Thiruvananthapuram Medical College Hospital.
The patient, Anil Kumar, was infected with maggots while he was undergoing treatment in the hospital. The action was taken following a preliminary report submitted by the Director of Medical Education. COVID Nodal officer Dr Aruna and two head nurses in ward 6 were suspended.
Meanwhile, the Kerala Government Medical College Teachers' Association (KGMCTA) is planning to stage protest against the health department's action.