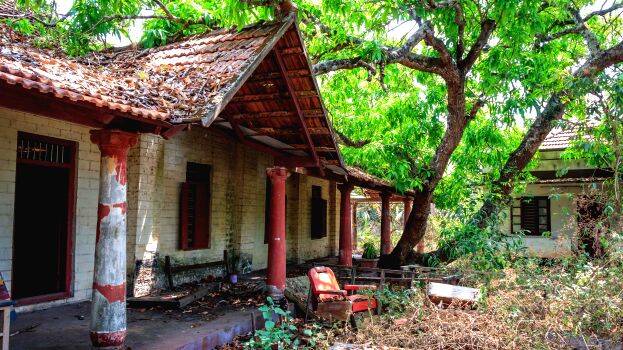 Malayalis seem to have forgotten Kunchacko, who once gave life support to Malayalam cinema, and his Udaya Studio. Kuchacko is now just a name engraved on the 96th tomb in Mount Carmel Cathedral Cemetery at Alappuzha Convent Square. Kunchacko's contributions to Malayalam cinema can never be claimed by anyone else and his only memories left are his tomb and the remains of Udaya Studio.
Organizations like FEFKA and MACTA wrote to the chief minister and cultural minister requesting the government to undertake the studio and turn it into a memorial of Kunchacko. But these letters went in vain. Kunchacko passed away in June 1976. His son Boban Kunchacko helmed Udaya. He directed some movies. 'Anashwara Ganangal' released in 1987 is the last movie of Udaya. From then Udaya was on a downfall. Some plots had to be sold due to the financial crisis. Boban passed away in 2004. VJT Film Studios bought some part of the land and tried to resume operations of the studio but it didn't materialize.
Kunchacko is the grandfather of actor Kunchacko Boban. Kunchacko also has three daughters-Molly, Sumi and Tessi. Udaya, which was constructed in 12 acres of land near the national highway in Pathirappally, was truly a magic world. Three floors for filming. Facility for dubbing and re-recording. Accommodation for artists, gardens, pools and eateries-Udaya had it all.
Movies like Jeevitha Nauka, Nalla Thanka, Unniyarcha, Palattu Koman, Umma, Bharya, Aromalunni, Kannappanunni, etc were born in Udaya Studio. Kunchacko, who was a coir merchant, started Udaya with the partnership of film distributor KV Koshi. The first movie was 'Vellinakshatram', release on January 14, 1949. Jeevitha Nauka with Thikkurissi in the lead role was exhibited for 250 days. Kunchacko produced 75 movies and directed 40.