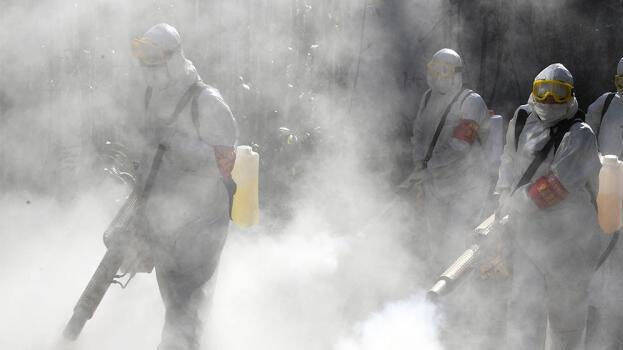 NEW YORK: Covid-19 cases worldwide crossed 3.60 crores. As of now, 3,60,26,833 has reported Covid-19 positive. Death cases have also increased. 10,53,932 has succumbed to the pandemic. 2,71,30,059 has recovered from the pandemic.
The total number of cases that have been confirmed in the U.S. rose from 7,436,207 Monday to 7,485,331 Tuesday; these numbers include 2,935,160 people in the U.S. presumed recovered from COVID-19. The U.S. has the highest total number of cases worldwide; worldwide, there have been 35,632,890 confirmed cases. Nationwide, 210,616 deaths have been attributed to the virus, an increase of 678 overnight.
India reported a sharp drop in new COVID-19 cases recorded on Tuesday, with the Health Ministry data showing 61,267 fresh cases of coronavirus. With this, the total Covid cases in India have crossed 66.85 lakh with total deaths at 1,03,569, including 884 in 24 hours.

According to Johns Hopkins University, which has been compiling COVID-19 data from all over the world, there has been a slight fall in India's 7-day-average of new cases confirmed each day.
The country now has 9,19,023 active COVID-19 cases and more than 56.6 lakh recoveries with 75,787 more people having fought off the disease in the last 24 hours, Health Ministry data shows.
Covid-19 situation is worsening in the Latin American state of Bazil too. As of now, 41 lakh were confirmed of Covid-19 in the country. 1,47, 571 died and 43,52,871 recovered from the pandemic.
Meanwhile, WHO said on Tuesday that a vaccine against Covid-19 may be ready by year-end. WHO Director-General Tedros Adhanom Ghebreyesus, addressing the end of a two-day meeting of its Executive Board on the pandemic, said: "We will need vaccines and there is hope that by the end of this year we may have a vaccine. There is hope."