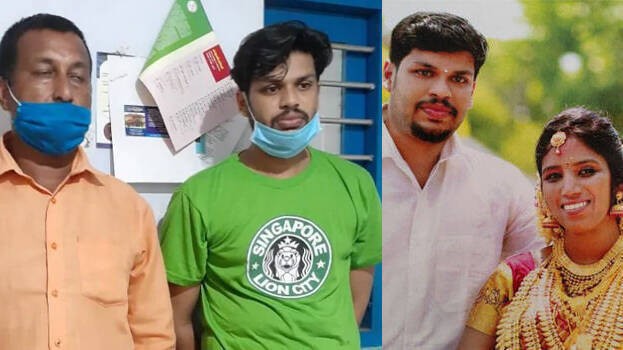 KOLLAM: The preliminary trial proceedings in Uthra murder case will begin on Wednesday. The case is going to be heard in sessions court at Kollam. Only Sooraj is the accused in the murder case in which evidence substantiates that he killed Uthra using a snake. Attempt to murder, murder, causing serious injuries are the charges under which the case is taken against him.
The probe team has filed the charge sheet on August 2020. Sooraj killed Uthra via snake bite on 6th May 2020. He bought the snake from Suresh, who is a snake catcher.
Sooraj has earlier made an unsuccessful murder bid using a viper. Even though it bit her she survived due to immediate hospitalisation. After that, Sooraj bought a poisonous cobra from Suresh. When she had a snake bite for the second time, her relatives complained to the police.
Later in the probe by the crime branch, it was revealed that the accident was, in reality, was a well-planned murder. The case which was initially probed by Anchal police was later transferred to the district crime branch. Suresh was later made an approver.