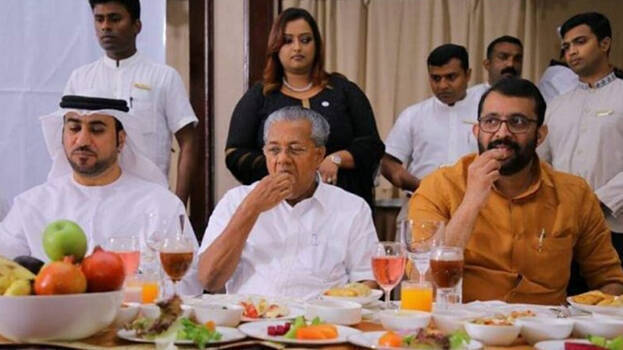 KOCHI: In the charge sheet of the Enforcement Directorate (ED), there is reference that the chief minister was aware of the appointment of Swapna Suresh, one of the main accused in the gold smuggling case, to Space Park. According to the charge sheet, the appointment was made at the behest of M Sivasankar. The ED mentioned this in the charge sheet quoting Swapna's statement.

Sivasankar assured Swapna that he would talk to the chief minister about her job and do the needful. Soon after this, the CEO of Space Park called Swapna and asked her to join the firm. Swapna got the appointment because she was very close to Sivasankar. Swapna and Sivasankar had met several times by then.

The chief minister was present when she met Sivasankar six times. According to the charge sheet, Swapna is known to the chief minister as the secretary to the Consul General. Sivasankar had asked Swapna to meet Kerala State Information Technology Infrastructure Ltd MD and Special Officer. It was after this that Santosh called Swapna and asked her to join Space Park. This was to get an understanding of the responsibilities she would be having at Space Park, the charge sheet said.

The charge sheet has been filed by the Enforcement Directorate in the Additional District Magistrate's Court in Kochi as the court is about to consider the bail pleas of the accused.