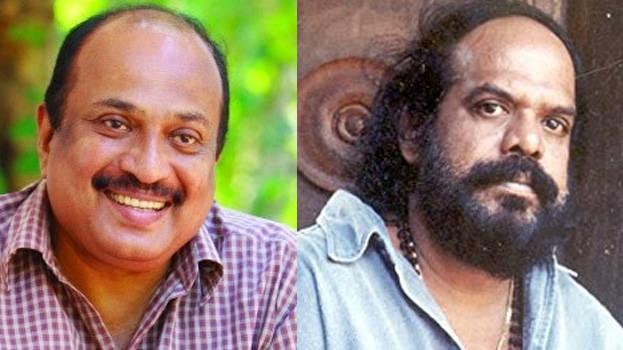 It has been decades since Singer M G Sreekumar become part of film music industry. But it was that one night which changed the life of the singer. After that many hit songs took birth, most of them out of his association with Priyadarshan and Mohanlal.

M G Sreekumar's friend and script writer Denis Joseph reveals this in an interview given to a private channel.

Dennis says
Priyardarshan is my close friend. Years ago I was scripting late director Bharathan's film Pranamam at Woodsland hotel in Chennai. Priyan and Suresh (producer) came to see me. Among them there was also a strange youth. Priyan introduced him to me as M G Sreekumar, his close friend and old classmate. He said they called him Sreekuttan and he, the younger brother of music director M G Radhakrishnan, was a bank officer

Priyan said M G Sreekumar had come to 'Madras' to record a song and later during a chit chat after having food, he asked me to consider M G Sreekumar if some opportunity arised and recommend his name to Cassette company Sreeranjini's owner Usman. "It is not enough if I try alone…other's help would also be needed if he has to come forward…" Priyan had said.

The next day Sreekumar was supposed to return to Thiruvananthapuram. When Bharathan, music director Ouseppachan and I got together in a room to do the rehearsal of a song, I told Bharthan about Sreekumar and that he is the brother of M G Radhakrishnan, who was also his close friend.

Soon Bharathan asked whether Sreekumar had 'grown that much' and asked me to call him to attend the recording, which was scheduled on the next day. The very next moment I called Priyan asked him to cancel Sreekumar's flight ticket…. Soon after that incident, many people in the film industry came to know about the singer called M G Sreekumar. This was mainly because he was called by Bharathan and that too when he was doing the film in which Mammootty was starring.