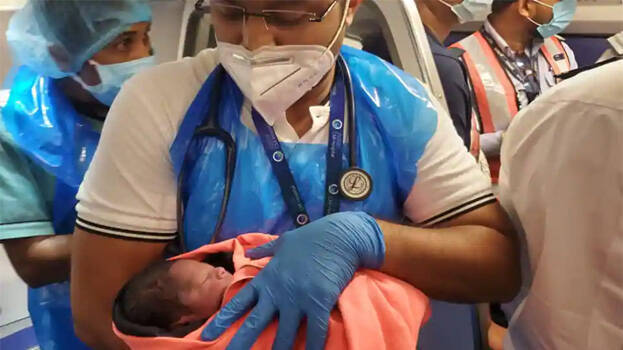 NEW DELHI: A woman delivered a baby boy inside IndiGo's Delhi-Bengaluru flight on Wednesday.
IndiGo in a statement said, "We confirm that a baby boy was delivered prematurely on flight 6E 122 from Delhi to Bengaluru. There are no further details available."
A baby boy was born en route on the Delhi-Bengaluru 6E 122 flight that landed at the Bengaluru airport around 7.30 pm on Wednesday today," an aviation industry said. Mother and child healthy. Congratulations to all. Kudos to your training Team First Aid," added the statement.

People on Social Media are speculating if the baby boy will get a lifetime free air ticket in the IndiGo flights? It's not something new, but is incredibly rare and depends from airline to airline.