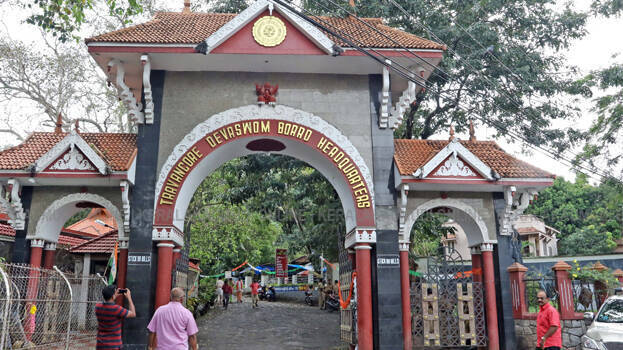 KOLLAM: Devaswom Board Commissioner has suspended Devaswom Board staff member and RYF district president S Lalu. The only mistake he made was that he had held a protest against the government.

Lalu, a staff member of Pazhanjikavu Devaswom of Kollam Kottamkulangara sub group, had been on leave from July 6 to 9. It was during this period that he took part in the protest.

The board's allegation is that Lalu had indulged in anti-Devaswom activities. In the suspension order, it is also said that Lalu took part in the protest on August 25 and 26 without taking leave on these days and they have got proof for this.

There are complaints that Lalu had also taken part in the protest on September 13. In the order it also said that by taking part in the protest Lalu had breached terms of the job contract.

The action was taken based on the report of Kollam Assistant Devaswom Commissioner.

Meanwhile, Raju alleged that the departmental action against him was part of political vendetta. "I had taken part in the protest held to expose the wrongdoings of certain government officers. If actions are for this reason, shouldn't action be also taken against officers who are CPM leaders," he quipped.