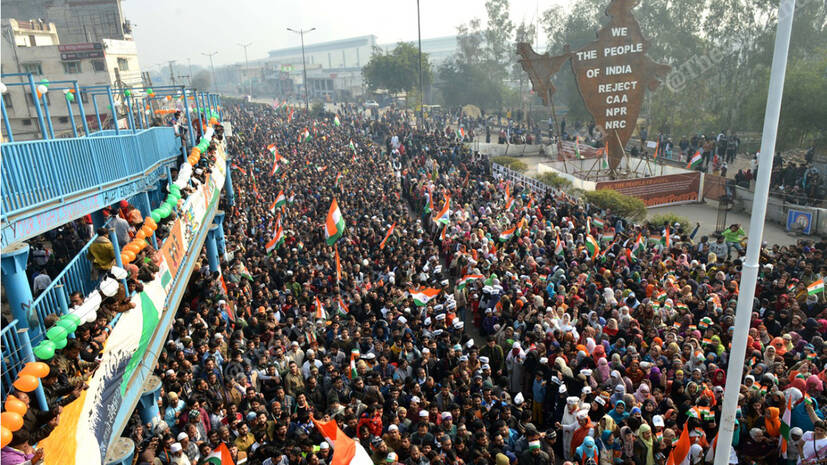 The order of a three-member bench of the Supreme Court on Wednesday againt making public places protest venues is very significant. The SC is not at all killing the rights of citizen to protest within the frame work of democracy.
But at the same time, the court warns that administrations should interfere when some indulge in protests that would deny people freedom to travel and causes inconvenience to them.
In Delhi's Shaheen Bhagh a huge crowd of people including women, children and senior citizens had held protested against Citizenship Amendment Act and organised a blockade for weeks.
It was while considering the petitions filed against this that the apex court gave out this important verdict.
Those who block the public place are really violating the common people's right to travel. The onus lies on the government to remove such blocks and it should do that
When people have the right to protest against government policies which they think is not good for them, nobody has the right to hijack public places on a permanent basis.
What the court reiterated was that no one has the right to impinge on other's right.
Democracy includes right to protest but the protestors should respect other's democratic rights.
The blockade in Shaheen Bhagh took place at a main road, used by tens of thousands of people every day.
Though the protestors were oblivious of the hardships faced by commuters, the administration should have thought about it.
The strikes that paralyse the traffic and even the livelihood of commoners have been suffocating people.
Both high court and the Supreme Court had given many orders against such protests but they all got melted away in the face of organisational strength.
The protestors hijack public places because there is no specific places for them to protest. If the court's instruction that protests should held only is specified places has to be implemented, the administration itself should take the initiative for that.
Take the case of Kerala capital Thiruvanthapuram, the Secretariat surroundings has the air of protests, strikes and clashes most of the days.
Those who uphold their rights to strike should also show the kindness to accept the right of others. Then only the system called democracy will become more meaningful to us.