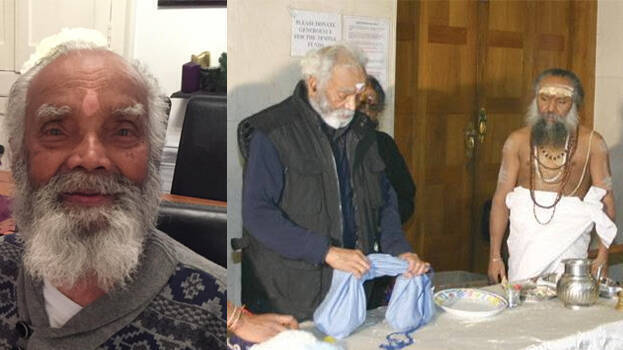 A well-loved and respected person, who inspired Ayyappa devotees in London, passed away in East Ham. Padmanabhan Sreedharan who was respectfully known as Guruswamy Sreedharam (Kollam) suffered a stroke a few months ago and died peacefully on October 7th.
He was 91 years old.
Guruswamy Sreedharam was an inspiration to Lord Ayyappa devotees in the UK.
During the 80's he initiated regular pooja and bhajans in East Ham at the houses of devotees'. It was his desire to make everyone participate in the bhajans. He then set up Sree Ayyappa Seva Sangam and began meeting at Kensington Primary School in East Ham. Later this became a regular event at Mahalakshmi Temple in East Ham.
He also started irumudikettu and mandala pooja (every year on December 26) celebrations for Sabarimala Ayyappa devotees, including a traditional pilgrimage walk from Mahalakshmi Temple to Murugan Temple in East Ham.
A sad loss for the Kerala community and Ayyappa devotees.
He wife Kamala Sreedharan predeceased him and his Jayapal, Thanapal and Jayashree are his children.