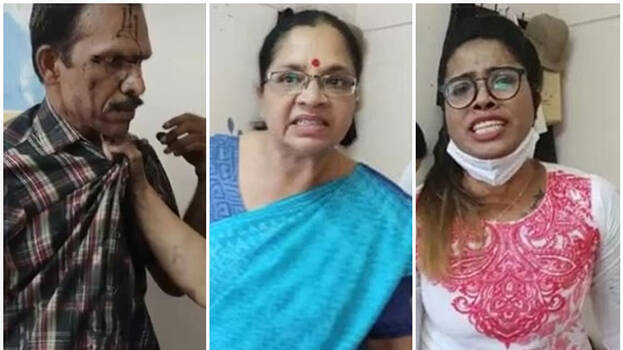 THIRUVANANTHAPURAM: In a setback to three women 'activists' including renowned dubbing artiste Bhagyalakshmi, a court here on Friday rejected their anticipatory bail pleas in connection with an YouTuber assault case.

The court came down heavily on the three women who, last month barged into Youtuber Vijay B.Nair's room after he allegedly made derogatory remarks against these women on social media.

After dousing him with oil, Bhagyalakshmi was seen beating him and he was made to apologise for his curt remarks about women.

What came as a setback for Bhayalakshmi, Diya Sana and Sreelekshmi Arackal, the entire events that took place at his room was captured in a video by one of the women and was later uploaded.

While Nair was later arrested, he had filed a complaint against the three women.

Following the complaint being registered the three activists approached the court, here for anticipatory bail.

Disposing of the petition, the court said one cannot take law into the hands by using force and the behaviour of the three was not acceptable and denied their prayer for anticipatory bail.

The prosecution also strongly opposed the bail and pointed out none can take law into their hands.