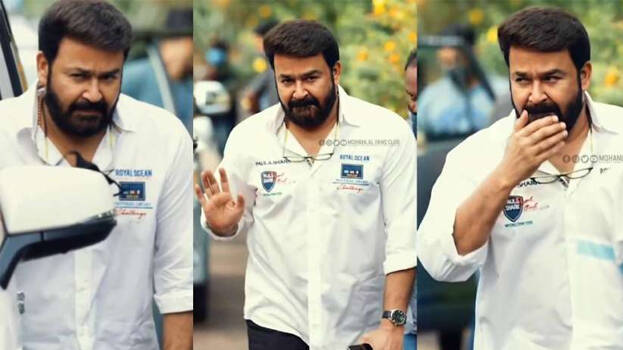 There is a video of Mohanlal doing rounds on the internet-well it is not a trailer or a movie clipping rather a casual video of the actor walking out of his car to the location of his upcoming movie 'Drishyam 2'. Mohanlal can be seen wearing a white shirt and black pants in the video.
The video duration is just 15 seconds in which Mohanlal raises his hand to greet those around him and walk away in his trademark shoulder to one side gait. The video is sure to grab the attention of Mohanlal fans.
Drishyam director Jeethu Joseph has also shared a location picture in which Mohanlal can be seen playing Ludo with others.