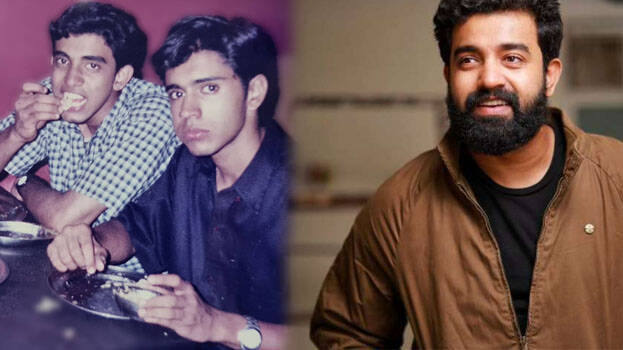 Today is the birthday of Nivin Pauly. Many stars including his friends in the film industry have given birthday wishes to the star. Among them, his friend and actor Siju Wilson's birthday wish has gone viral in social media.
Siju has shared an old photo with his friend Nivin Pauly taken in 2001. The photo is posted in Facebook with the caption,'I know the pain when your parotta plate goes empty, my dearest friend.'
Happy Birthday da Nivine @nivinpaulyactor 🥰😍🤗😘
പൊറോട്ട തീർന്നു പോയതിലുള്ള വിഷമം എനിക്ക് മനസ്സിലാവൂടാ!!!! 😂😂😝 നൻപൻ ടാ!! 🤭🤗
#goodoldmemories #2001

Posted by Siju Wilson on Saturday, 10 October 2020
Meanwhile, the technicians of his new film 'Padavettu,' has given another birthday present to Nivin Pauly. They have shared a video of the teaser of the movie in youtube as a birthday gift to the star.