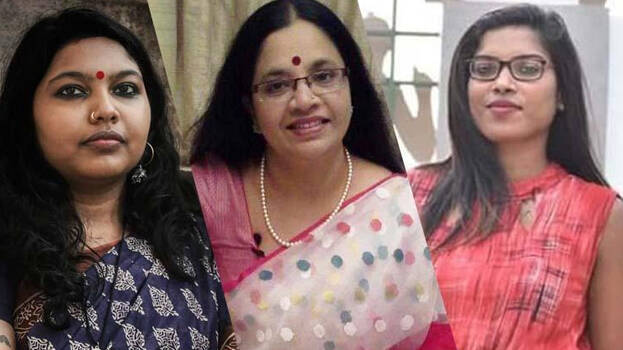 KOCHI: Dubbing artiste Bhagyalakshmi, Diya Sana and Sreelekshmi Arackal, accused in the case of manhandling YouTuber Vijay P Nair, will move the Kerala High Court seeking anticipatory bail. They are likely to file an anticipatory bail plea tomorrow. The lower court had on Friday rejected their bail plea. Though the sessions court rejected their anticipatory bail plea, the police have not taken any steps to arrest them. Though the three have not been arrested, they are under the observation of the police. However, the police said all three are absconding.
The three are likely to inform the high court that the theft charge imposed on them will not exist as they have returned to the police the mobile phone and laptop seized from the YouTuber. In that case, the police will strengthen their stand in the high court with evidences including the video.
The court had granted bail to the YouTuber even though the complaint lodged by Bhagyalakshmi had imposed non-bailable offences against Vijay P Nair. The YouTuber arrested for circulating a sleazy video insulting women is still in remand.
The court rejected the bail accepting the argument of the prosecution that the bail would send wrong message to the public and it may prompt others to do their same attitude by taking law in their hands. The three were harshly criticised by the court. The court termed the attack him as an unlawful act of vendetta and personal payback.
In the meanwhile, the state women commission member Shahida Kamal said the three should surrender before law. The Women's Commission does not support their act. The commission had scolded the police for not taking any timely action.